EIZO FlexScan EV2730Q - 26.5-inch LCD LED 1920 x 1920 Monitor (Black)
Wide All Around.
With a 1920 x 1920 resolution, this monitor is as wide vertically as it is horizontally. Now you can scroll less, see more, and work better.
Multiple Inputs
Dual link DVI x 1*
DisplayPort x 1
2-port USB hub
3.5mm stereo jack audio input and output
* 60 Hz (1920 x 1920) with a Dual-Link DVI cable. 30 Hz with a Single-Link DVI cable.
Ergonomics – Visual Comfort to Increase Your Productivity
IPS panel for a clear view from all angles
Best positioning with flexible stand
Tireless eyes with flicker-free image and reduced blue light

Stefan Hartter, Head of Calibration and Maintenance at TÜV Rheinland Japan, commented, "We have measured EIZO FlexScan EV Series monitors with different brightness levels and display modes (blue-light strength, wavelength, etc.). We confirmed that the FlexScan EV Series is truly flicker-free and provides eye-pleasing images even in low-brightness environments."
Wide dimming range – adjustable to just 1% of maximum brightness
Environment – Energy-Saving Features to Reduce Your Eco Footprint
LED Backlights – Less Power, Longer Life
Presence sensor detects when you leave your desk and automatically switches to power save mode. When you return, it powers the monitor on again.
Economy – Lower Total Cost of Ownership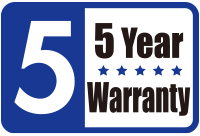 A manufacturer's 5-year warranty covers all components including the LCD panel to ensure a long service life. This warranty is 2-years or 67% longer than the standard 3-year warranty of most monitor brands for significantly lower running costs.
Zero Bright Pixels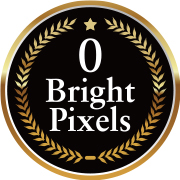 EIZO guarantees this product will be free from bright sub-pixels for six months from purchase date for purchases made on September 1, 2015 or later.
See our Bright Pixel Policy for details.