Our most advanced monitor for gaming and entertainment yet.
Enjoy smoothness and clarity when gaming, watching videos, or any other activity with this high-resolution (2560 x 1440) 27-inch monitor featuring an IPS panel and AMD FreeSync™ compatibility up to 144 Hz.
27" WQHD IPS Screen for Accurate Color
The WQHD (2560 x 1440) screen has a high pixel density to render images in extreme detail. The IPS (in-plane switching) panel offers vivid colors and wide 178° viewing angles.
EIZO in-Game Visibility Technology, Smart Insight Demolition
Adjust PC Game Color with Windows Software
Game Color Control with Cloud Solution
Import Pro Gamer's Color Presets
Play like the pros by importing color presets from professional gamers. You can also share your own color presets with others who game on the FS2735 with EIZO's G-Ignition cloud service.
G-Ignition Mobile – Use Your Smartphone Like a Remote Control
G-Ignition Mobile is a free app that lets you use your smartphone like a remote control to adjust the monitor's settings. In addition, this app accesses EIZO's free G-Ignition Drive cloud service for uploading and sharing your own monitor settings and downloading presets from other gamers.
*The FORIS FS2735 is also compatible with the Windows software G-Ignition Ver. 3.0.
Stay Updated with On-Screen Notifications
Whenever you receive a call, e-mail, or other communication on your smartphone, G-Ignition Mobile will post a notification icon in the lower right corner of your screen. Now you can game with your headphones on without worrying if you can hear your smartphone's ringtone.
PAC-MAN and other NAMCO Classic Character POP-UPs
If you prefer colorful and animated notifications or "POP-UPs," (sold separately) we offer PAC-MAN and other characters from classic BANDAI NAMCO Entertainment Inc. games for download.



For example, when your smartphone rings, a character appears at the top of the screen and zig-zags to the bottom to ensure you don't miss the call.
Examples of other POP-UPs.

PAC-MAN POP-UP

PAC-MAN POP-UP
For details about purchasing and setting up POP-UPs please visit this page.
PAC-MAN™&©BANDAI NAMCO Entertainment Inc.
AMD FreeSyncTM Support
144 Hz input + Motion Blur Reduction
Experience ultra-smooth game play free of motion blur and screen tearing with first-person shooter, racing, fighting, and other gaming genres. What's more, the FORIS FS2735 supports AMD FreeSync™ technology up to 144 Hz so you can enjoy seamless video display at the maximum refresh rate. FreeSync default setting is 56 – 144 Hz. A setting of 35 – 90 Hz is also available.
Flicker-Free Screen Reduces Eye Fatigue
Enjoy flicker-free viewing at all brightness levels.
Gaming in Comfort
5-Year Warranty

Zero Bright Pixels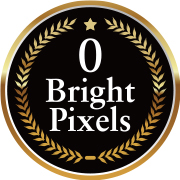 EIZO guarantees this product will be free from bright sub-pixels for six months from purchase date for purchases made on September 1, 2015 or later.